We believe that being part of a group is an integral part of becoming a healthy church as we seek to fulfill our mission to connect, mature and unleash followers of Jesus in all age groups and walks of life. Group participants have the freedom to do life with others by sharing their wisdom, experiences and questions with others for the purpose of building relationships and experiencing life transformation through life's various challenges and seasons.
Sunday Morning Classes: Classes for adults are offered during each Sunday morning service and are designed to provide biblical content, in a relational atmosphere, that will help people grow in the walk with Jesus Christ.
Community Groups: A new ministry, launching this Fall, are groups of 10-12 people who meet weekly in homes across the western suburbs of Denver to build relationships that are mutually encouraging and supportive as we seek to love and live Jesus in our daily lives. We are still working on adding more group options. If you don't see something that works for you feel free to contact Pastor Warren for more information.
Ministry Groups: There a variety of groups that meet regularly to serve the work of God through prayer or specific service activities or outreach.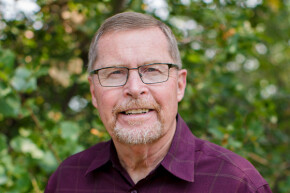 Warren Johnson
Pastor of Adult Ministries
Description
Adults 45-60, join us for Bible/topical studies, fellowship, and prayer.