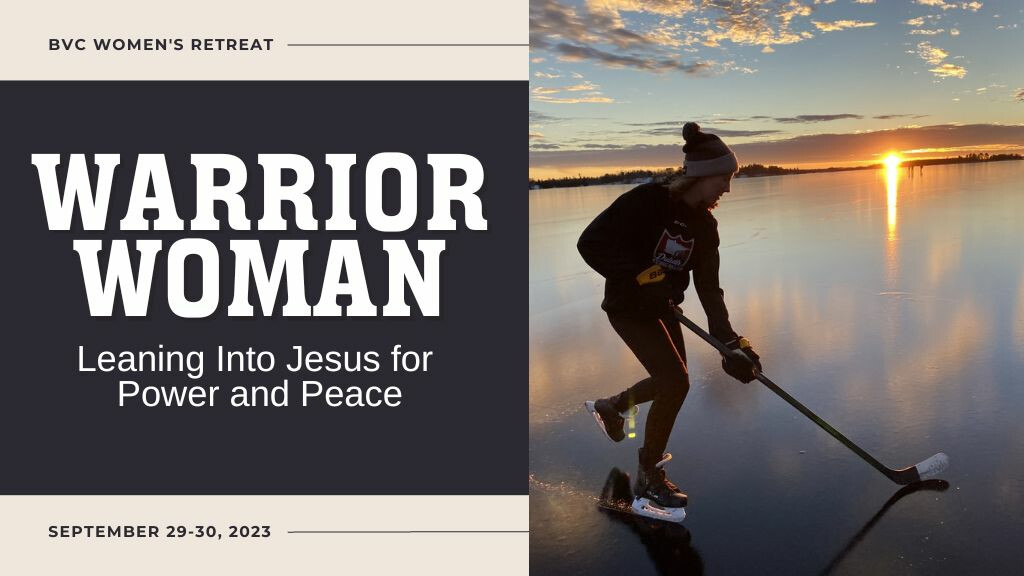 September 29, 2023 6:30pm
Contact: Cara JakabCara Jakab
Warrior Woman Weekend
During Warrior Woman Weekend you will spend time studying the Book of Romans to learn about leaning into Jesus for power and peace. The weekend will include worship, fellowship, craft opportunities, and door prizes. This event will take place on Friday, September 29 (6:30 pm-9:00 pm) and Saturday, September 30 (8:30 am-3:00 pm) at Bear Valley.
You can register now by clicking the link below or in-person at the Connection Point desk on Sundays from September 10-24. The registration fees are listed below and include dessert, coffee bar, continental breakfast, and lunch:
EARLY BIRD REGISTRATION (before September 20): $45.00

GENERAL REGISTRATION (on or after September 20): $50.00

STUDENT REGISTRATION (6th grade-College): $20.00
Scholarships are available by sending an email to Jerrianne West at jerrianne21@comcast.net.