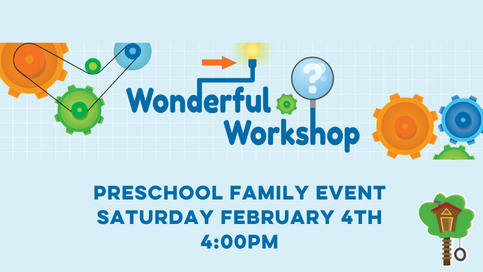 February 4, 2023 4:00pm
Contact:
Join me on Saturday, February 4th at 4pm for WONDERFUL WORKSHOP!

This is a special time just for you and your preschooler to have fun together while learning that Jesus is amazing.

Wonderful Workshop is a one-hour free event where you:
worship together

listen to a live story

catch some fish

build with dominoes

and so much MORE!
Please click here to RSVP. I can't wait to see you there!