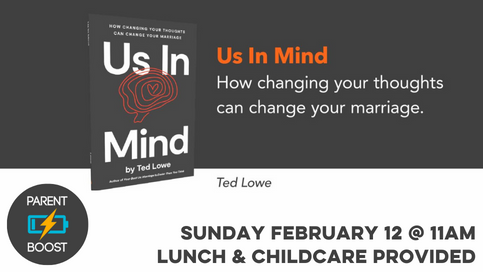 February 12, 2023 11:00am
Contact:
Join us Sunday, February 12 at 11am for a special marriage-focused Parent Boost event.
In "Us In Mind: How Changing Your Thoughts Can Change Your Marriage," you will discover through Scripture, research, and neuroscience a simple way of rethinking how you see yourself, your spouse, your spouse's emotions, your response, and your purpose for marriage.
Lunch & childcare will be provided. Click here to register.