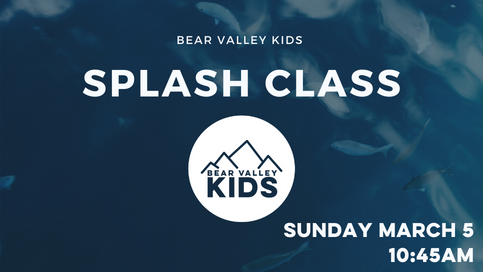 March 5, 2023 10:45am
Contact:
Has your child been asking you about what salvation truly means? Does your child understand salvation but has not taken their next step in baptism? Splash Class is designed for children and a parent/guardian to attend together as we go over the steps of salvation and what we believe about baptism. We will walk through John 3:16 and learn how God loves, God gave, we believe, and we receive.

Join us on Sunday, March 5th @ 10:45 am in the Kids Ministry Room. Please email ljernigan@bvchurch.org if you would like to attend.