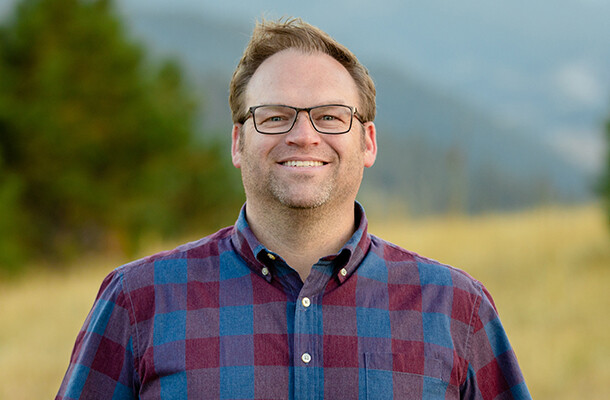 Joey Jernigan
Lead Pastor
Where did you grow up?
I was born in Nashville, TN, and I lived there until we moved to Dallas, TX when I started middle school. During my senior year of high school, my dad became a pastor in Oak Hill, WV and after graduation I moved to WV with my family where I completed my BS in Accounting. Following college, I moved to Lynchburg, VA where I attended seminary at Liberty University and met my wife, Lindsay.
How and when were you called into ministry
I grew up as a pastor's kid, and I have wanted to be a pastor for as long as I can remember. In my early teenage years, I began to wonder if I only wanted to be a pastor because my dad was a pastor or if God was truly calling me to the ministry. I began praying for God to reveal if this desire was from Him or simply a case of looking up to my own father and his profession. I did not want to follow in my dad's steps if it was not God's leading for my life. God revealed His calling on my life during a youth camp when I had the opportunity to minister to some teenagers from another student ministry who were going through a very difficult time. I was only fourteen at the time, but in that moment, I knew that this was what God was leading me to do with my life.
What's your passion in ministry?
Two words can summarize what I am most passionate about as a pastor: life change. I love leading someone to Jesus or seeing a follower of Jesus take their next step of obedience to Jesus. I love hearing the stories of those who lead another person to Jesus. I tear up any time I am able to experience someone receiving Jesus through faith, and I also tear up at baptisms, because it is the symbol that Jesus gave us to convey outwardly what the Spirit has done inwardly.
This is also why one of my favorite parts of ministry is teaching others the truths of the Bible. I love to hear someone tell me that they were able to apply something that I taught in their daily lives. Life change is what I hope to see God accomplish through His Word, and to know that I am a part of His process to change others both humbles and energizes me.
Favorite Bible verse and why?
2 Timothy 1:7: "For the Spirit God gave us does not make us timid, but gives us power, love and self-discipline." This verse reminds me that God's Spirit has been given to us as followers of Jesus to empower us for God's work, enable us to love everyone—even those who are hard to love, and to live self-controlled lives. Everything that God has called us to do and be has already been provided for us in the cross of Jesus and the presence of God through His Spirit. We can be bold, courageous, and without fear when we seek to live a life that is faithful to God no matter what is going on in the world around us.
Spare time activities you enjoy?
I enjoy spending time with my wife, Lindsay, and our four daughters, Ella, Eden, Emma, and Everly. I also enjoy playing sports, especially football and basketball, playing the guitar, and one of the things that we are looking forward to the most about living in Colorado is the opportunity to hike in some of the most beautiful places on earth!
Favorite place you've visited?
I may be crazy for saying this, but I love taking my family to Disney World. It really is the most magical place on earth, even in the midst of the craziness of the crowds, lines, prices, and families losing their minds!
Favorite food?
I am a steak and potatoes kind of guy. My favorite special places to eat are Ruth's Chris Steakhouse and Fogo de Chao (All-you-can-eat steak? Are you kidding me!!!), while we also eat our fair share of Chick-fil-A, Texas Roadhouse, and Outback.
Something most people don't know about me?
I tried snow skiing one time in my life, but I fell over while going up to the (VERY TINY) bunny slope (hill) and bent my ski pole into an L shape. I have never tried skiing since that day 10 years ago, but I may have to give it another try in the future!
Favorite book other than the Bible?
How can I choose just one? Here is a list of some of my favorite and the most impactful books I have read from a variety of authors:
The Next Generation Leader (Andy Stanley), Deep & Wide (Andy Stanley), The Secret: What Great Leaders Know and Do (Ken Blanchard & Mark Miller), Mere Christianity (C.S. Lewis), The Great Divorce (C.S. Lewis), The Chronicles of Narnia (C.S. Lewis), Balancing the Christian Life (Charles Ryrie), Just Walk Across the Room (Bill Hybels), The Reason for God (Tim Keller), The Prodigal God (Tim Keller), Good to Great (Jim Collins), The Purpose-Driven Church (Rick Warren), Linchpin (Seth Godin), Start with Why (Simon Sinek), Steve Jobs (Walter Isaacson), Better Together (Jim Tomberlin & Warren Bird), The Cross of Christ (John Stott), The Advantage (Patrick Lencioni), The Five Dysfunctions of a Team (Patrick Lencioni)