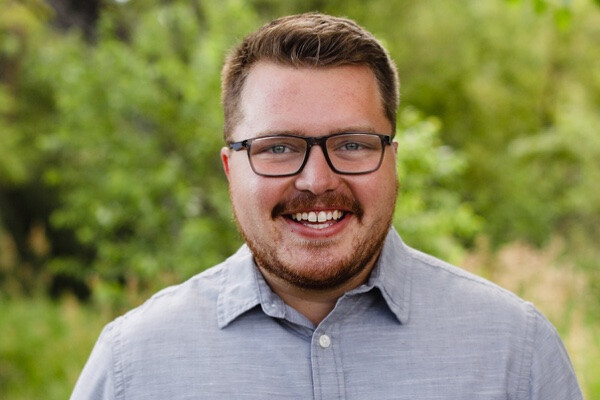 Austin Burge
Student Ministries Pastor
Where did you grow up?
I was born in Denver, CO, and I have lived in Lakewood my entire life.
How and when were you called into ministry?
The idea of doing ministry has been present in my heart since elementary school, when I would wear Bibleman capes to church and fantastize about being an undercover pastor.
What's your passion in ministry?
My passion in ministry is to speak life into others by embracing tension. Conflict can sometimes lead to intimacy. Far too often, we avoid the very difficult conversations that need to be had with each other, and we prevent the depth of the relationship.
Favorite Bible verse and why?
Hebrews 10:24-25 "And let us consider how to stir up one another to love and good works, not neglecting to meet together, as is the habit of some, but encouraging one another, and all the more as you see the Day drawing near."
I love this verse because it highlights the importance of consistence and intentionality in community.
Spare time activities you enjoy?
I love movies. I'm the type of person that subscribes to movie theaters and sees generally two movies a week. One of my dreams is to turn my basement into a home theater.
Favorite place you've visited?
My favorite place in the world is Park Rapids, Minnesota. My mom's family owns a cabin on a lake, which we have been going to every summer since my mom was in 3rd grade.
Favorite food?
My favorite food is and always will be burgers, but honestly, it doesn't matter what you put in front of me, unless its mushrooms. I will generally eat anything happily.
Something most people don't know about me?
I'm an open book. It's hard for me to find something that most people don't already know about me.
Favorite book other than the Bible?
My favorite book has to be This Present Darkness by Frank Peretti. I've always been fascinated by spiritual warfare and its connection to the reality in which we live. This book brought my fascination to life.